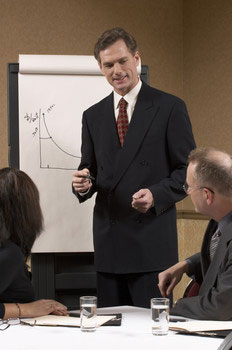 When University of South Dakota administrators went searching for a new computer technology to enhance the school's curriculum, they found it in the palms of their hands.
USD is making handheld computers available to 1,300 freshmen as well as first-year students enrolled in its law and medical schools. And while university administrators chose Palm Inc.'s m500 and m505 handheld computers, other colleges and universities are testing the waters with models from Handspring, which uses Palm's operating system, as well as Casio, Compaq and Hewlett Packard handhelds that use Microsoft's Pocket PC platform.
"We're still exploring different applications that may be beneficial for higher education and we're looking at the whole initiative as a two-year experiment," says Mark Pike, director of both USD's Center for Instructional Design and Delivery and Educational Media Center. "This fall our goal is to get handheld PCs in the hands of the faculty and students. We want them to be comfortable using handhelds as organizers and in limited ways in the classroom. We're advising the faculty to keep it simple."
To help keep it simple, the school has enlisted Enabled Systems, a Palm reseller, to install customized software tailored to first-year courses such as English composition, speech communications, computer science and biology classes. The software added to the handhelds ranges from DataViz's Documents to Go, which provides Microsoft's Excel spreadsheet and word processing to NearSpace's map of the USD campus. Also included is MGI's Photo Suite for displaying photographs and video as well as Handmark's 4.0, which contains class information, course work and grade management software.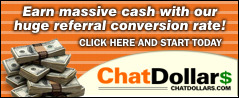 In addition to preloading Palm handheld PCs with software, Palm also is distributing to USD freshmen its Mobile Mentor package consisting of three CDs. The package includes Hands High's Thought Manager for Students, which is designed to organize notes, ideas and presentations and Infinity Software's powerOne general calculator. The CD package, which began shipping in September, sells separately for $39 each.
Field Use
While USD is taking a broad approach to implementing handheld PCs into curriculum, others are tailoring the devices for specific applications. St. Olaf's College in Minnesota is using a Handspring Visor in its Japanese studies course for practicing vocabulary, while a cultural anthropologist at Duke University is using the same model to gather census data for Durham, N.C., from the 1880s. Anthropology students are sent to Durham area cemeteries to record birth and death dates as well as religious affiliation using a Handspring handheld PC.
"We see handheld PCs as a means for constant communications between students, faculty and staff and it's just a convenient way to get information out that is very fresh," says Susan Yost, education markets manager at Handspring.
The ability to access information also is extending to a study at Stanford University into whether portable technology can motivate people aged 50 years old or over to exercise better health regimes. The Stanford Center for Research in Disease Prevention along with the university's Persuasive Technology Lab are distributing Casio's E-125 Pocket PC to patients participating in a controlled field study. The study will determine whether a handheld PC can improve the rate at which patients comply with instructions from health care providers, says B.J. Fogg, director of the Persuasive Technology Lab.
"While the E-125 is an excellent business tool, it will be interesting to see how the device can be used in health intervention research to motivate people to perform simple health behaviors," says Gary Schultz, director of marketing for Casio's Mobile Information Products Division.
The handheld PC's wireless capability makes it ideal for accessing information both on and off campus. USD has established a wireless network to take advantage of these units' capabilities within the Vermillion, S.D., campus. The network consists of 43 Clarinet Systems' Infoport infrared beaming stations that enable users to download e-mail and other data from the university's central server using the infrared capabilities of the Palm m500.
Others schools have taken it a step further. Last spring, as part of East Carolina State University's Online Wireless Learning Solutions project, faculty teaching courses in art history, English and education posted lessons on an AvantGo wireless server installed on campus, allowing students using a Handspring Visor to access information.
Many Handheld Options
While the software used with the Visor is similar in many ways to that deployed in Palm handhelds, the major difference is that the Handspring accepts various add-on modules for greater functionality. This fall, the ECSU School of Art's color and design course will use the Handspring Prism coupled with Xircom's Springport wireless module that connects to the handheld PC. ECSU's Department of Heath Education will use the same device for its sports medicine course to record sports related injuries in the university's athletic program.
"Most people on campus are going with the Handspring Visor Deluxe. But we also have a fair number of Palms on campus that are being used, and Compaq's iPaq is not a slouch," says David Watkins, special assistant for information technology and distributed education projects at ECSU. "We haven't really started to use the iPaq in the academic environment, but we will soon. We chose the Handspring product because it was less expensive and nobody else had the module concept. It allows us to offer academic content to students independent of the desktop."
But Compaq, which saw sales of its iPaq nearly double to 450,000 units in the second quarter that ended in July, has introduced a series of add-on modules that are similar to those offered by Handspring. Among these are modules that fit into either a CompactFlash or PC Card slot to add extra memory or wireless networking. The wireless feature uses a technology called Bluetooth that allows devices in a 30-foot range to transmit data between one another.
Compaq, Hewlett-Packard and Casio will make a renewed push into colleges this fall as Microsoft introduces two new versions of its Windows CE handheld PC operating system. The first version of the OS, code-named Merlin, will resemble Microsoft's upcoming Windows XP OS for desktop PCs and add wireless networking capabilities and security. Microsoft has added new features such as wireless technology.
The second version will be a major revamping of the Windows CE OS, code-named Talister. The two versions will have a similar look and feel to Windows XP, but will differ when it comes to storage capacity. The low-end OS will target handhelds with 16MB of memory, while the high-end product works with devices with at least 32MB memory.
A Slow Process
While handheld manufacturers are moving to upgrade the OS, it is unclear how widespread use of the devices is among colleges in the United States, says Casey Green, founder and director of the Campus Computing Project. Handhelds are in the beginning stages of deployment, he says, and are mostly used as organizers with wireless networks largely being installed for laptop computers. "It's going to be a very slow process," Green says, referring to implementation of handhelds at the undergraduate level. "Medical and law schools will pick it up quicker for specific applications, but for the typical undergraduate it's for checking e-mail, and if I'm going to buy something for functionality, I will likely choose a notebook."
A Buyer's Market
Although a notebook computer provides more functionality than a handheld PC, it also is more expensive at $900 or more. That has created a buyer's market where Hewlett-Packard has offered a free color cover and a flash memory with purchases of the Jordana 520 and 525 that contain a color screen and 16 MB of memory and a $599 price. Compaq, meanwhile, has countered with $50 rebates on the iPaq 3635 ($549 after rebate) that also has a color screen and 32 MB memory.
Palm is more aggressive, offering schools that purchase 20 Palm Vx machines another 10 units free.
Meanwhile, Handspring has slashed prices on many of its products, including its VisorPhone (a cellular phone attachment) which dropped from $249 to $49, with a one-year commitment to buy the phone service from Cingular.
The price reductions benefit colleges, which receive volume discounts from resellers. For example, USD pays about $250 for each handheld, but that includes custom software and service from Enabled. Students receiving the handhelds during orientation this fall paid about $125 of cost through an addition to the tuition fee, Pike says.