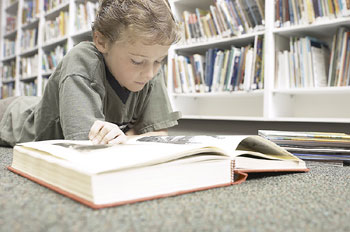 New York -- Regular attendees of The International Hotel/Motel & Restaurant Show will notice some distinct changes in this year's annual gathering of hospitality industry professionals.
"The biggest change is the new format," said Christian Falkenberg, IH/M&R Show manager. "Traditionally, we've had four days of exhibits, seminars, demonstrations and displays. This year, exhibits will run for three days, from Sunday through Tuesday. We are opening on Saturday with the Hospitality Leadership Forum, a full-day conference of sessions." The 89th annual edition of the show runs Nov. 13-16 at the Jacob K. Javits Convention Center in New York. It is expected to draw 45,000 lodging and culinary professionals from around the world. Exhibits are open from 10 a.m. to 5 p.m. Sunday and Monday and from 10 a.m. to 4 p.m. Tuesday. The Hospitality Leadership Forum will be held Saturday. "We will still deliver a great market to all the vendors, as well as offer attendees a full day of focused education," Falkenberg said. "We will have traditional seminars during the three days of the show slotted so attendees will be able to attend both the show and seminars."
The show offers a new section called the Luxury Product Collection. It will feature high-end furnishings, linen, technology, amenities and entertainment products.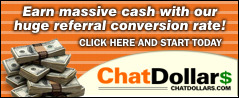 "The Luxury Product Collection has taken off--we've had a great response from exhibitors," Falkenberg said. "It showcases luxury products focused on lodging. There will be more than 40 exhibitors, including many bedroom and bathroom amenity-furnishing companies. It's a hot spot for the high end."
At least half of the 40 exhibitors are new to the IH/M&R Show, he said.
"It seemed to strike a chord with several exhibitors who did not previously attend the show," Falkenberg said. "It is a great collection of exhibitors and it will be a broad mix."
Some of the companies scheduled to exhibit in the Luxury Product Collection include Anichini, Asiaphile, Brintons USA, Capel, Crivellari, Deborah Rhodes, Dorothy Prentice, Fabric Innovations--Virginia Quilting Co., Furniture Design Studios, Ginger, Granite & Marble Resources, Hartmarx Consumer Apparel Products, Jeffan International, Kookoon, Lather, Leydic Glass Design Studio, Linensource, Lissadel by Aquarelle Towels, Luxury Custom Directories, MaxSF, Monastery Hill Bindery, Oregon Scientific, Pyrolave USA, Royal-Pedic Mattress Co., Sabira Collection, S.E.G. Textiles, Scandia/Arvind Group, Seatz Concept, Signature Linen, Stearns & Foster, Toto USA, Tourance Linens, Via Motif, Virgo USA Corp. and Wesaunard.
Exhibitors
Of course, the exhibitors in the Luxury Product Collection barely scratch the surface of the total number of show exhibitors, which is expected to exceed 1,500.
They will be organized into vertical market categories to make it easier for show goers to shop. The five categories are decor, technology, restaurant, flavors and essentials.
"We've seen an onslaught of new companies in design and technology," Falkenberg said. "As the industry turns around, there is more confidence among vendors and exhibitors and a greater desire to exhibit. With the industry having a strong year, a lot of key decision makers will come to the show and find things that end up in their properties in the coming years. It will have an impact on sales six to 12 months after the show."
Exhibitors in the decor section will feature furniture, floorcoverings, wallcoverings, lighting, artwork, bathroom equipment and fixtures, wall decor, bedding, fabrics and drapery, accessories, fitness, spa and sauna equipment, signage, general furnishings, design and design services.
Exhibitors in the technology group will feature software, telecommunications, audio-visual, point-of-sale systems, hardware, energy management, customer-relationship management systems, property-management systems, televisions, video and entertainment, security and safety, locking and security systems, minibars, in-room safes and heating, ventilation and air conditioning systems.
Exhibitors in the restaurant area will feature foodservice equipment and supplies, restaurant furnishings and design, table linens, tableware, uniforms, menus and restaurant consulting.
Exhibitors in the flavors section will feature food and beverage, including appetizers, baked goods, beer and ale, coffee, tea, espresso, cappuccino, dairy products, deli products, desserts, frozen foods, fruits and vegetables, gourmet foods, meat, poultry, fish, nonalcoholic beverages, pasta, prepared foods, wine and liquor. Exhibitors in the essentials group will feature cleaning and maintenance products, guest amenities and services, and finance and management services.
Education and sessions
The 2004 educational program will include more than 40 sessions covering hospitality and restaurant topics. The hospitality sessions kick off with a full day of programming on Nov. 13. Tucker Carlson and Paul Begala of CNN's Crossfire will headline a keynote luncheon.
Conference highlights will include an industry summit and industry outlook, followed by breakout sessions addressing government advocacy, leadership skills, lodging food-and- beverage, sales and marketing, security, student career sessions and technology. Sessions covering these topics and others are scheduled throughout the remaining days of the show.
In addition to lodging-specific and general-interest sessions, the 4th annual Restaurant Futurists program, which offers a schedule of seminars specifically targeted to the needs and interest of culinary professionals, will return to the show in 2004. Sponsored by Food Arts magazine, the program will bring together industry groups and associations for networking and education.
New products and services debuting at the show will be in the spotlight with the presentation of the 9th annual Editors' Choice Awards for Best New Products. Awards will be presented in five categories--decor, technology, restaurant, flavors and essentials--with one company receiving the Kenneth F. Hine Best of Show Award for its product. Winners will be announced at the opening ceremony on Sunday.
Numerous networking opportunities and special events will round out the market experience for IH/M&RS participants. Show-sponsored highlights will include the 89th Annual International Hospitality Ball, IH/M&RS Chefs' Championships, IH/M&RS Demonstration Kitchen, Salon of Culinary Arts, IH/M&RS Gold Key Awards for Hospitality Design, the IH/M&RS Bookstore sponsored by Kitchen Arts & Letters and the IH/M&RS Technology Innovation Center.
The return of the American Hotel & Lodging Assn.'s fall conference will offer a forum for U.S. lodging leaders to gather in New York during the IH/M&RS. The AH&LA also will host its annual Inaugural Gala Reception & Dinner on Sunday. As in past years, the IH/M&RS has forged a series of marketing partnerships with hospitality organizations to promote attendance by their members and affiliates.
In 2004, the show will continue its affiliation with the American Culinary Federation, Connecticut Lodging Assn., Connecticut Restaurant Assn., Distinguished Restaurants of North America, Gruppo Ristorante Italiano, Healthcare Food Service Management, Hospitality Financial & Technology Professionals, Hospitality Sales & Marketing Association International, International Society of Hospitality Purchasers, Network of Executive Women in Hospitality, New Jersey Restaurant Assn., Pennsylvania Travel Council, Rhode Island Hospitality & Tourism Assn., Select Registry of Inns, Societe Culinaire Philanthropique, Society of Foodservice Management, United States Air Force, U.S. Army Lodging and U.S. Navy Bachelor Housing.
The IH/M&RS is sponsored by the New York State Hospitality & Tourism Assn., the Hotel Association of New York City, and the AH&LA. The show is managed by George Little Management LLC.